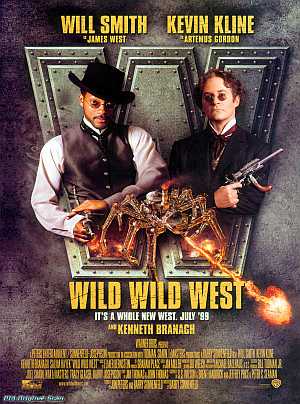 First of all I must apologize for failing to make an entry yesterday. I was asleep for most of the day, and while I was awake I was watching Trading Places. Great movie.
Anywho
, I will now begin my series of forecasts for the upcoming baseball season, starting with the
NL
West. The Dodgers claimed the title in the West last year; but this year could be very wild wild and could possibly go the way of several different teams. This year I see the Diamondbacks taking the wild wild West, with the Dodgers, Giants, Rockies and Padres in their wake. There have been a lot of changes in the West this year, and taking all of them into account I like the Diamondbacks chances to make the playoffs over any of the other teams.
It is hard to discount any team managed by Joe Torre, especially a team that made it to the
NL
Championship Series last year. However, I think that the Dodgers
offseason
moves left a lot to be desired, and left a lot of
responsibility
to several as yet unproven pitchers. The Dodgers let staff "ace" and innings eater Derek Lowe flee via free agency and also let former closer
Takashi
Saito
sign with Boston as a set up man. These are two huge losses for LA. Joe Torre is hoping Chad
Billingsley
, who is already injured, and youngster Clayton
Kershaw
can pick up the slack left by D Lowe, but I think it is too early to put so much faith into those two and that they will falter down the stretch. Also, Jonathan
Broxton
may throw gas, but it would have been good to have
Saito
there in case of injury or in case
Broxton
goes through Matt Stairs syndrome. With their lineup improving, decent pitching and the managing styles of Joe Torre the Dodgers will contend, but in the end the curtain will fall on the Dodgers in
Mannywood
this summer.
San Francisco has a great rotation with Tim
Lincecum
, Matt Cain, Jonathan Sanchez, Randy "He should put a towel on" Johnson and Barry
Zito
; but
thats
about it. Their bullpen, even
with
Dorne's
favorite player Brian Wilson, is nothing to write home about and their lineup is god awful. Talk about some no names: Travis
Ishikawa
, Kevin
Frandsen
, Fred Lewis, who are these guys? I'll tell you who they are. They are all projected starters for the Giants. Yikes. Until their lineup becomes a little more seasoned, the power arms will go to waste for the Frisco Giants.
The Padres are pretty much a shell of a team built around Jake
Peavy
and Adrian Gonzalez. These two guys have way too much pressure on them, which is scary considering how shaky
Peavy
looked in the
WBC
. The Padres could very well lose 100 games this year. Chris Young is the big wild card here as we will see how he responds to getting hit in the face with a line drive. Always a difficult comeback. Either way, I wouldn't expect much from San
Diago
.
The Rockies are an interesting team. They have certainly changed their identity from their 2007 World Series team and could make some noise this year or fall flat. I have them as high as second or as low as last in the
NL
West this year. They have a good lineup with Chris
Ianetta
and Troy
Tulowitzki
looking to break out this year. If Todd
Helton
can come back from a down year, the Rockies could be pretty formidable, but there are a lot of ifs in this lineup. The same can be said of the pitching. What kind of year will Aaron Cook have? Will
Ubaldo
Jimenez finally harness all of his ability? Can Jason Marquis be a reliable 3rd starter? Who will step up for the injured Jeff Francis? In Colorado it is always hard to tell how the pitching will do. Though the bullpen is pretty strong with
Corpas
, Huston Street and Taylor
Bucholz
, I think it will be the starting pitching that keeps the Rockies out of the playoffs this year.
With all that said, I like the Diamondbacks to make the playoffs this year. With Dan
Haren
, Brandon Webb and new addition John Garland they have 3 pitchers capable of winning 16-18 games, and unlike the Dodgers, can afford to take a chance with upstart fireballer Max
Scherzer
in the 5
th
spot. Their bullpen is vastly improved with the addition of Jon
Rauch
and Scott
Schoeneweis
, leaving their lineup as the only question mark. The
D'Backs
are pretty young lineup wise, but have been showing improvement through the last two years. Conor Jackson aka "Co Jack" is ready for a breakout year, as is Justin Upton, and the rest of the lineup has some decent pop with Stephen Drew, Mark Reynolds and Chris Young all hitting over 20 home runs last year. This lineup has no stars, but no bums either. Anyone can step up and get the job done, and I think that will be the case this year. With the best combination of starting pitching, bullpen and hitting, I think the Diamondbacks overtake the Dodgers this year and make the playoffs. Once in the playoffs, who knows? They could get shut down in the first round, or ride
Haren
and Webb deep into October. But now I am getting ahead of myself.