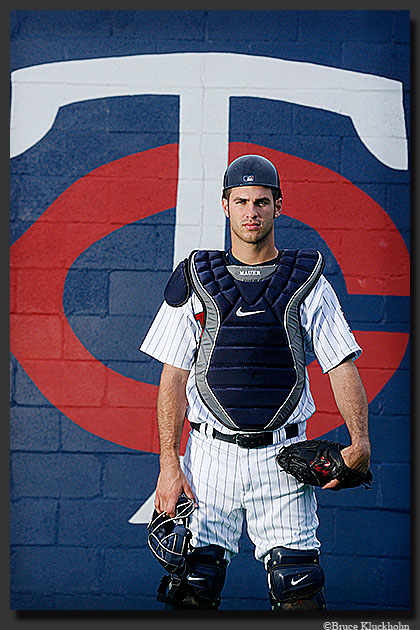 There is quite a bit going on in the land of 10,000 lakes early this week. Tonight, we have Brett
Favre
facing his old team in the
Metrodome
, and tomorrow the homer hankies will be waving as the Twins take on the Tigers for all the marbles in the AL Central.
The Metrodome
ought to keep Gordon Bombay on retainer to flip the coin tonight and throw out the first pitch tomorrow, as this is the greatest spotlight that will ever shine on the Twin Cities. Let's break down both games, shall we.
Tonight, we should be in for a real treat as Brett
Favre
faces his old team. As detailed in last week's power rankings, I think that the Vikings are pretty overrated. Their defense is not where it has been in the last few years and has looked average against three less than average offenses (Cleveland,
Cincy
and Detroit). I gotta feeling, that tonight's gonna be a good night for Ryan Grant. The Packers defense on the other hand is due for a big game I think. Look for them to put some serious pressure on
Favre
and do their best to bottle up AP. I like the Packers to rain on the parade in Minneapolis and defeat the
Vikes
by a score of 35-21. Look for a few classic
Favre
INTs
as well.
Tomorrow though, I can't see the Twins losing. The
Homerdome
will be rocking like it was when Kirby Puckett roamed the glass walls in the
outfield
, so weird, and the Twins will take advantage of not having to face Justin
Verlander
as he pitched yesterday. I see Joe
Mauer
going a very good looking 4-5 and proving he is the MVP by carrying the Twins into the playoffs. Scott Baker will shut down the inconsistent Tiger bats and the Twins will move on to face the Yankees. At that point they may want to call up Jack Morris or Frank Viola because they will not have any pitchers left to face the Yanks.
Now that the predictions are over, here are some things you might not have known about Minnesota:
Bob Dylan
and
Prince
(#3) both hail from Minnesota
Bill
Belichick
is
not
from
Minnesota
State Bird:
the mosquito
(fast forward to 36 seconds) . Actually its the
Common Loon
My cousin went to
college
in Minnesota