Shout out to the University of Maine at Augusta Moose! Great team name, great logo, great school. The Harvard of central Maine is how I've always heard it described. Moose will need a little support this week after a lackluster and listless week nine. 6-7 won't cut it. Let's press on!
Washington (-2.5) at Minnesota: Minnesota is a little bit better than their 1-7 record would dictate. But they seemingly find ways to lose games. I'll take the Washington RATskins in this one. PICK: Washington
Jacksonville (+12) at Tennessee: It is becoming a pain to try and calculate how much the Jags are going to lose by each week. But with wide receiver Justin Blackmon suspended again for hood rat things, the Jags will have no offense. PICK: Tennessee
Philadelphia (+1.5) at Green Bay: I want to believe in Nick Foles and the Eagles. I really do. I would love to see them come in here and make a statement against Green Bay. A win at Lambeau is a win even with Seneca Wallace at qb. Fuck it, I'm all in on Foles. PICK: Philadelphia
America's Bad Boys 2013
Buffalo (+3) at Pittsburgh: Ben looked good last week (what else is new?) and the pump fake is in vintage form. The defense should have an easier time against Buffalo. Side note: Troy Polamalu has turned into a really bad player. PICK: Pittsburgh
Oakland (+7) at NYG: The NYG have been playing better defense lately. And if Nick Foles can throw seven tds against the Raiders then Eli should be just fine. PICK: NYG
St. Louis (+9.5) at Indianapolis: T.Y. Hilton is starting to take it to the next level. Colts romp in the dome against prep school Clemens. PICK: Indy
Seattle (-6.5) at Atlanta: Atlanta has gone to shit this season. Seattle has been playing poorly lately too. This game will be all about toughness though, and Atlanta has none. PICK: Seattle
Cincinnati (-1.5) at Baltimore: Baltimore lost to the Browns last week. The Bengals lost to the Dolphins. Ugly. This is a statement game for Cincy in the AFC North. Gotta go through the champs.
Prove it
. PICK: Cincy
Detroit (-2.5) at Chicago: Everybody is high on Chicago since Aaron Rodgers got hurt. They are the Flaming Moe (or Meaux) of football right now. I just don't see it. Their defense is still in trouble with injuries, while the Lions offense is shining brighter than Homer's head after he stuck it in the Shine-O Ball-O. PICK: Detroit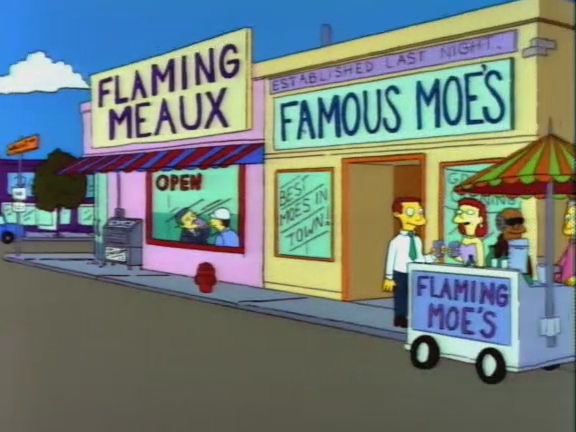 Carolina (+6) at San Francisco: This should be a great game. Carolina is on an absolute roll. San Francisco is coming off a bye and is at home though. Harbaugh should be able to pull this one out. PICK: San Francisco
Houston (+2.5) at Arizona: I think Case Keenum injects some life into this offense and gets the team going. Arizona is lifeless but has a legit defense. I like Andre Ellington in the backfield as well. PICK: Arizona
Denver (-7) at San Diego: Peyton Manning had two weeks to study the San Diego defense. PICK: Denver (NO DOUBTER)
Dallas (+7) at New Orleans: Fuck the Saints for ruining me in suicide pool last week. But I also want them to beat Dallas. Sproles is back as well. PICK: New Orleans
Miami (-3) at Tampa Bay: JFK: American Experience; Ghostbusters II; Forrest Gump; Global Supercard Wrestling. All things on tv Monday night that I will be watching instead of this game. PICK: Miami
LAST WEEK: 6-7
OVERALL: 64-67-2
NO DOUBTER: 5-3