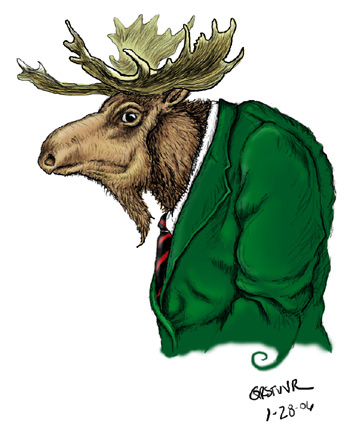 Merry Christmas all of you scalawags! Moose was out of the office last week and couldn't provide a full update of all the goings on in the NFL. This week, we will do a full debrief. 8-8 two weeks in a row. For you sticklers out there, I forgot to pick the Seahawks/Giants game two weeks ago, but would have picked the Seahawks. Cut me some slack. That leaves us week 17 to get back to even. Gotta go 11-5. Let's give it a shot. I didn't get all dressed up for nothing.
Carolina (-6.5) at Atlanta: Atlanta gave San Francisco a run for their money last week, and have been playing better lately. Carolina however can clinch a first round bye with a win. I think Carolina wins, but Atlanta makes a game of it. PICK: Atlanta
Chicago (pick 'em) at Green Bay: Golly, what a game. Crybaby Cutler versus Rodger Dodger (or more likely Matt Flynn) for the NFC North crown. Either way, the NFL fan loses. I'll take the Bears to rebound from the beat down the Eagles put on them last week. PICK: Chicago
Houston (+7) at Tennessee: Houston doesn't want to screw up that #1 pick. It would also be pretty funny to see L14 next to Houston in the standings. They started out 2-0 LOL. PICK: Tennessee
Cleveland (+7) at Pittsburgh: Big Ben is fighting for a playoff spot. I'm not betting against that man. That would be like picking against Drederick Tatum in his fight against Homer. PICK: Pittsburgh
Washington (+3.5) at NYG: I don't think Koey even wants to watch this game. Washington has given teams a run for their money the past few weeks. I'll take my chances on them again. PICK: Washington
Baltimore (+6) at Cincinnati: Huge game for Baltimore. They need a win to make the playoffs. The Bengals say they are going to play their starters and try for the first round bye, and they are also undefeated at home. Tough call, but I think if the Bengals win, they don't win by much. PICK: Baltimore
Jacksonville (+11.5) at Indianapolis: The Colts have an outside shot at a first round bye, but New England and Cincy would have to lose. The Jaguars are playing hard and will not roll over. PICK: Jacksonville
Philadelphia (-6.5) at Dallas: I don't know what kind of parlor games Dallas is playing, but even if Romo is out I don't think the Eagles win by 7 or more. This game will have me more nervous than Bart was when he re-entered the Try-N-Save after getting banned for trying to steal Bonestorm. PICK: Dallas
NYJ (+5.5) at Miami: Miami needs a win and will get after Geno Smith. I don't know what my record is with Jets games this year, but I think its pretty bad. PICK: Miami
Detroit (+3) at Minnesota: Earlier this year in my predictions I penned; "
Detroit Lions (8-8) - The Lions quickly fell apart after a great season two years ago. They look unstoppable at times, and then follow it up with a stupid penalty or turnover. They underwhelm this year and head coach Jeff Schwartz finally gets the axe for a lack of discipline.
" A little on the nose don't you think? Except I think his name is Jim Schwartz. PICK: Detroit
Buffalo (+9) at NEP: The NEP's demolition of the Ravens last week was a complete anomaly. They have played every team close all year until last week. They win this week and get the first round bye, but 9 is too many to cover. PICK: Buffalo
Tampa Bay (+12.5) at New Orleans: The Saints have played a few stinkers lately, and could still lose out on a playoff spot. I think they win, but legbreaker keeps it close. PICK: Tampa Bay
Denver (-12) at Oakland: Yes, Denver can clinch home field advantage this week. Yes, the Peyton can pad his touchdown pass record for the annals of history. But the real story here is, who is the better qb: Foles or Manning? 7 touchdowns against Oakland or GTFO, Manning. PICK: Denver
San Francisco (-1) at Arizona: The only thing I have learned this year is that crazy things happen in the desert. PICK: Arizona
Kansas City (+9.5) at San Diego: Heh? Had to double check and make sure I read that right. PICK: Kansas City (No Doubter)
St. Louis (+10.5) at Seattle: St. Louis is another team that can go screw. They should play the Jets for all eternity. PICK: Seattle
LAST WEEK: 8-8
OVERALL: 114-119-6
NO DOUBTER: 10-5