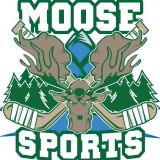 Here we are all of a sudden; championship weekend. It has been an interesting year, but pretty much the teams we thought would be right there on championship weekend have made it through. Another classic Brady vs. Manning duel out in Denver, and the NFC Super Bowl representative coming out of the bad to the bone NFC West. Last week, a late Seahawks defensive lapse assured that Moose would not get back to .500 on the season, but the No Doubter keeps rolling along. Let's break down this week's matchups and see what we think.
New England (+5.5) at Denver: I have no idea what to make of this game. Part of me thinks the Pats figure out a way to win, part of me thinks that Denver wins in a cakewalk. We've seen that a key to beating Denver is a solid running game to control the time of possession. No coincidence that the Pats run game has been putting on a show the past few games led by Legarrette Blount. I would rate both defenses as equal given the number of injuries on both, but passing offense could be the determining factor for the Broncos to win. Julius Thomas did not play in the last game between these two teams, and Rob Gronkowski did for the Pats. +1 Denver, -1 New England. The NEP might not have enough strong coverage guys to stop all of Peyton's weapons. However, the emergence of Jamie Collins last week was a huge plus for the Pats defense. As you can see it is very close on paper. I think this Patriots team has a little bit of the 2001 NEP in them though, so I'm gonna take the dogs on the road. PICK: NEP
San Francisco (+3.5) at Seattle: These teams have played each other twice this season, each winning on their home turf. Seattle is obviously known for the 12th man, and have gone 16-1 at home in the last two seasons. However, I think that the 12th man is more hyped than the arrival of Poochie on the Itchy and Scratchy show. The 49ers showed me a lot in that beat down they put on the Panthers in Carolina last week. Meanwhile, the Seahawks (especially offensively) looked rather pedestrian in a win against the Saints at home. The 49ers are peaking at the right time, and I think they go into Seattle and shock the Seahawks for a return to the Super Bowl. PICK: San Francisco (No Doubter)
Let us celebrate the arrival of the long weekend with the adding of buffalo to wings. Enjoy the games you mutton heads.
LAST WEEK: 2-1-1
OVERALL: 118-122-6
NO DOUBTER: 11-6